Winterton Village Hall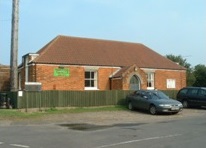 COVID – Update 2 November 2020
RETURN OF LOCKDOWN - Village Hall now closed until further notice
Government guidance has been provided today at: https://www.gov.uk/guidance/new-national-restrictions-from-5-november
Councils will have to close their community facilities from Thursday 5 November, although childcare and support groups will still be allowed to operate. Councils are also allowed to keep play areas open. Remembrance Sunday events will need to be curtailed.
COVID - Update 18 September 2020
On 18 September, regulations came into force making it a legal requirement for venues to log details of visitors, customers, and staff. Local Council venues and buildings that allow public access or bookings must:
The NHS has provided further information on the NHS COVID-19 app. Collecting contact details and maintaining records for NHS Test and Trace is a legal requirement and failure to comply is punishable by a fine.

Following these announcements from 24 September village halls and community centres must close by 10pm, groups of no more than 6 are allowed to attend and those groups can't then mingle. The Parish Council are now legally required to enforce the rule of 6 or face a fine of up to £4,000. Staff and customers must also wear masks unless seated to eat or drink.
This page will be updated regularly with new and revised government guidance and legislation. The Parish Council will operate at all times in line with GOV.UK updates and reserve the right to cancel or amend bookings and hire conditions at short notice.
Winterton-on-Sea Village Hall is located in the heart of the village at King's Corner. The Hall is available for regular and casual hire.
The charge for clubs and charities is £6 per hour, and for private hire £10 per hour. A 10% discount is applied for residents of Winterton-on-Sea.
To book, call the Caretaker on 07707 728525.
A copy of the hiring terms and conditions is available below.
Winterton-on-Sea Village Hall is managed by Winterton-on-Sea Parish Council.
Hall bookings can be made by contacting the Caretaker Telephone: 07707 728525
For all other queries please contact the Parish Clerk on clerkwinterton@gmail.com or Telephone: 07918 978921